Home / Partners / Tireballs


"the ultimate runflat solution"
LOOKING FOR A WAY TO TAKE YOUR RIDE TO THE NEXT LEVEL?
Inflate your tyres with TireBalls and conquer any terrain on Earth without worrying about tire punctures and flats. Never get stopped by a flat tyre again!
>eliminate flat tyres
>improve suspension
>improve traction & handling
>improve stability
The immobilization of a pneumatic wheeled vehicle from penetration of a tyre by terrain or gunfire places human and hardware assets at serious risk. Runflat options for pneumatic wheeled vehicles therefore are of very significant value.
It is imperative that the runflat option can be relied upon, but should not limit the vehicles performance and handling capabilities. Some current runflat structures add significant weight thereby reducing payload and offer no beneficial suspension performance characteristics. In fact when placed into service, some current runflat structures drastically reduce the vehicle's suspension performance as well as reduce vehicle speed and range.
Providing a reliable low weight multi-cell inflation system (MCIS) runflat option, which improves vehicle performance and handling, is what our product does. With the MCIS both compression and rebound damping are improved, occupant ride quality due to terrain is significantly enhanced and the total load deflection range capability of the tyre is augmented.
Also, from both an economic and logistical perspective the MCIS's ability to remain in operation after multiple punctures saves troop down time (and lives) and the replacement cost of numerous tyres.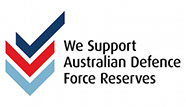 If you would like more details on a particular product or service please fill out and submit the form below and one of our team will contact you with more information.
All Rights Reserved © 2015 | Bale Defence Industries Pty. Ltd.