Home / Services & Capabilites / Design & Engineering
Our company also has a strong commitment to research and development, utilizing professional design, simulation and analysis software packages such as Autodesk Inventor Professional 2016 and Autodesk Simulation Mechanical 2016. The Bale design team are proven in delivering innovative, custom designed solutions to a vast range of engineering and manufacturing based problems.
Our team utilise a collaborative approach to take your needs / concepts from the initial idea (drawing board), to concept design, to prototype / demonstration, to full production runs and then delivery / installation. We can also provide through-life sustainment and disposal.
With in-house high resolution 3D printers, the latest mechanical simulation and analysis software and the most advanced CNC technology at hand, Bale are able to turn concept designs into tested prototype designs in extremely short turn-around times.
Our management team successfully synchronise the efforts of our team so that all aspects of your project culminate at the required time; from initial design, procurement of spares and supplies, fabrication of components, product assembly, technical publication preparation, training package design, development and delivery, final product delivery, sparing and through-life sustainment.
Looking for the Best Engineering Solution for your Project?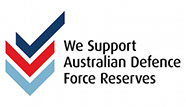 If you would like more details on a particular product or service please fill out and submit the form below and one of our team will contact you with more information.
All Rights Reserved © 2015 | Bale Defence Industries Pty. Ltd.